TERRENA / Oct-Nov '21

---
After an oceanic month, we are going ashore. And it takes two months to make a dancing biped of a sea creature. This bimonthly programme follows the transformation. After the brilliant preview by modular virtuoso Syncboy, we continue with other transformative sets: the experimental twist of Pytone 16 (Friday 8) followed by Andrea Dama (Protofuture) and Novo Line (Saturday 9). Next up, the tape manipulations of Lettera 22 (Saturday 23), supported by a dreamy set by spectral habitués Octatanz. For October's last weekend, we make floor for two nights of metamorphic music, with Sinergia Elettronica, born from the psychedelic fusion of Jooklo Duo and Metabolismus (Saturday 30) supported by Irene Bi, and Peak Nick plus Spettro Residents and friends (Sunday 31). We'll be hitting the ground at this time. November is even more grounded, tough we may experience positive abstraction. With start with the accordion, turntable and drums of duo Les Marquises (Tuesday 2), followed by the raw sound of the bands Xiwt and a/lpaca (Saturday 6), supported by Buttape. Next up, two nights of realism and surrealism with multi-instrumentalist Irtumbranda (Saturday 13), supported by Bob, and a day in the Leap by volcanic improviser Thollem (Tuesday 16), opened by a live set by Abo. Next Saturday, we welcome the jazzy experimentation of Klimperei & Madame Patate (Saturday 20), with Estades (Real no Real) to the decks, only to finish with a final jump from the ground, with the trippy jungle of Nicolas Gaunin (Saturday 27). See you on the other side of earth!

---
Syncboy aka Bodo Hansen created his own musical language, mixing up krautrock, psychedelic, (post)punk, electronica and drones using his laboratory of analogue synthesizers, sequencers, fx and field recordings.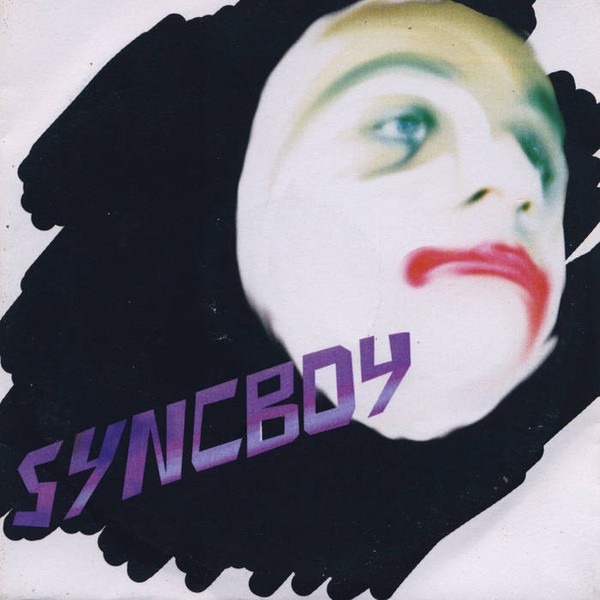 ---

Following the attack of a large snake belonging to the python family, a group of scientists investigated why these animals attack and try to eat much larger prey than themselves. Out of 32 documented attacks, 9 of these involved prey much larger than the snake and in at least 3 attempts the snake died trying to devour them.

Abraham J Foa, Marco Bellebono and Rob Zeli warm up the habitat with UK influences, tropical percussion, rattle rhythms, italoscience and all kinds of waves. Nothing is certain, everything changes.




---
Dama + Novo Line / Protofuture label
Hailing from Brescia, Italy, Andrea Dama has been actively contributing to the Berlin music scene since 2013, starting with the now set aside Oscillator party and vinyl-only label. He is currently a dj resident of the infamous Cocktail d'Amore party and recently started his own music production studio in Berlin.
linktr.ee/AndreaDama

Midi fanfare orchestrator Novo Line is back on Protofuture with a blazing 12". His album "Racconti" (a concept-album on cassette) gets reinterpreted by the artist's confrères Eva Geist, Dama, Wilted Woman, Tyler Pope and Elena Colombi, one year after its original release. Cosmic/electro/dub meets synthetic, pulsing patterns inspired by Novo Line's disorienting yet
danceable polyrhythms in this varicolored E.P, which journeys across late night and early morning sounds.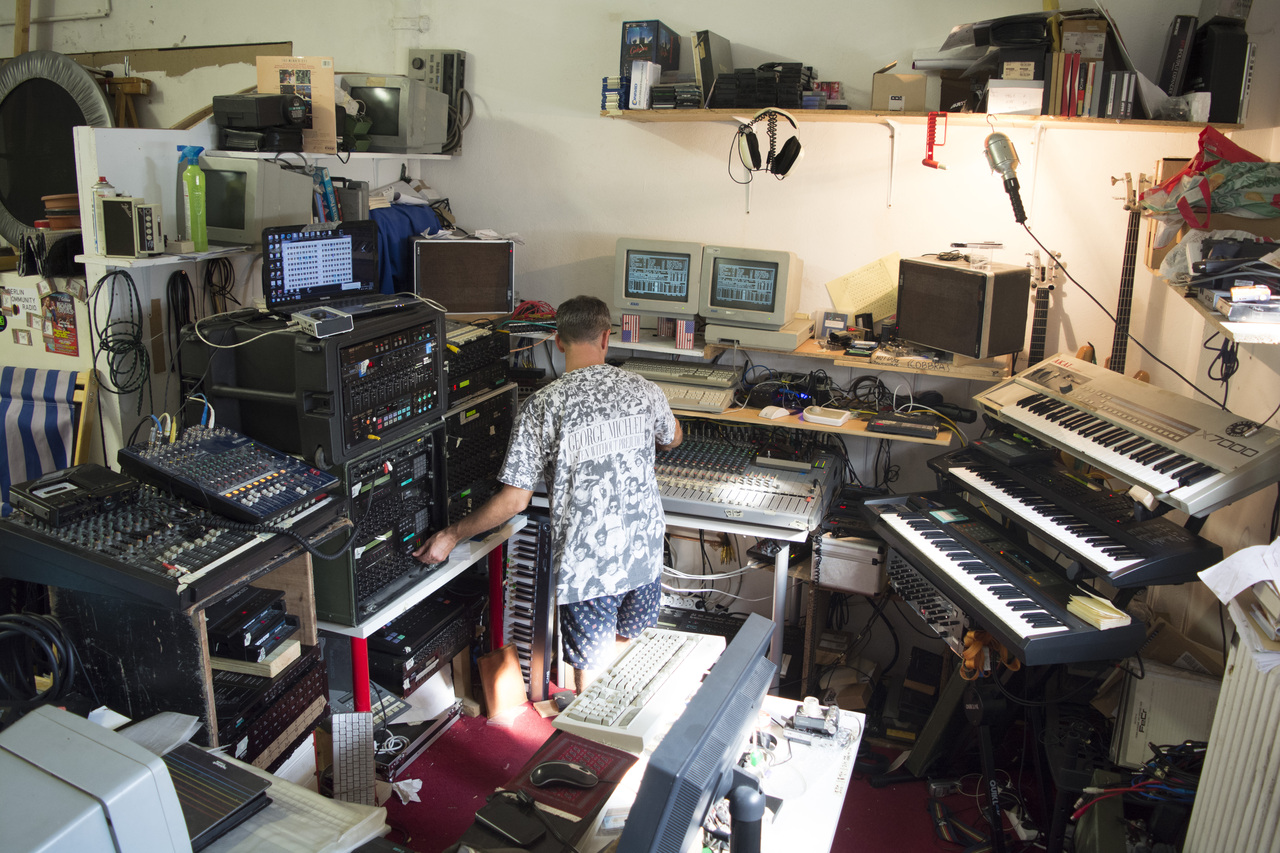 ---
June 6 195
Lettera 22 + Octatanz

Matteo Castro and Riccardo Mazza started Lettera 22 project in 2010 releasing their first output 'Negative Tongue' as double cassette on Castro's imprint Second Sleep. In 2011 'True Form' (LP, ADGCW) and 'Lack Of Attention' (CD, Ljud & Bild Produktion), their first proper albums, came out and obtained enthusiastic reviews for their unique blend of modern harsh-noise, field recordings and tape looping.
During the following years they continued to experience and dig their sonic research trying to elaborate a personal view of the concrete music tradition, through both digital and analog devices, to draw and corroborate a portrait of contemporary human life and violated landscapes.
Their latest releases includes 'General Tempo' LP on Second Sleep, a double 7inch released on Holidays Records and a cassette tape on Haunter records.




Spettro and Villa No affiliates djs and DIY researchers comes back to our venue. Oscar der Winzige and Matas Aerobica, together they offer a selection of ideas floating around in the deepest recesses of musical sub-culture.
www.radijo-musikii.net
www.bigbandalone.com
---
Sinergia Elettronica + Irene Bi
A possible synthesis between scientific research, free improvisation and electroacoustic fantasies is the basis of the Italian-German ensemble founded in 2013 by Virginia Genta and David Vanzan (already active together as Jooklo Duo) together with Werner Nötzel, Moritz Finkbeiner, Thilo Kuhn and Thomas Schätzl (all four members since the end of the 80s of the Stuttgart collective Metabolismus and of the Sumsilobatem Studio, an incredible place located in the Swabian Alps where you can find instruments elsewhere untraceable such as the legendary EMS Synthi 100 and the Hohner Electronium...)
Sinergia Elettronica is clearly inspired by the great enlightening lesson of the pioneers of the first electronic music, but projecting itself into a surreal dimension of dreamlike paradox and bizarre sound hallucinations, like a ray of light that passes through a prism to break up into a bundle of confused colored particles. The heart of the ensemble is the Thilotron, a machine (or rather "a creature") in constant evolution designed and built by Thilo Kuhn: an electronic miracle consisting of 8 oscillators interfaced and controlled by light sensors that rotate at different speeds and intensity, in turn influencing the controls of various LFOs and modulations in a "random" mode, generating potentially infinite and independent sequences of sound events. The basic concept of Thilotron and therefore of Electronic Synergy is that of being able in some way to make initial decisions that trigger a series of improvised and random events which in turn generate new actions and reactions.
http://troglosound.
altervista.org/sinergia_elettronica_web.htm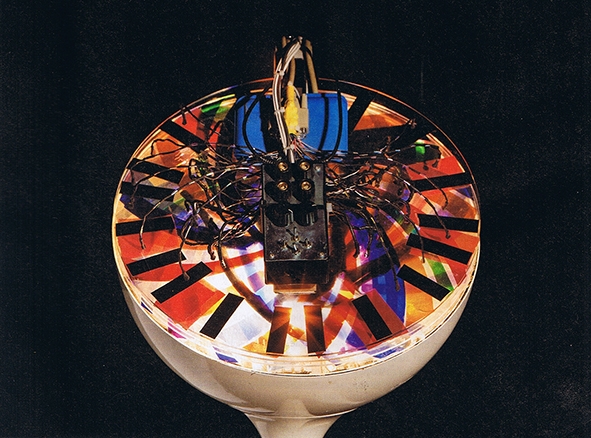 ---
If you ask any Italian DJ or promoter who is the best underground disc jockey of the Bel Paese after the Nineties, his answer is almost certainly the same: « Obviously PeakNick ».
Grown up near Brescia, PeakNick aka Nicola Bonandrini starts his career into funky, techno and wave tunes at the age of 14, maturing soon a very personal retrofuturistic taste. In few years he is co-founder of the experimental acrobatic duo Beat Actione, though as a resident DJ he becomes the hidden treasure of legendary clubs like Link in Bologna and Plastic in Milan.
His completely anti-marketing and independent attitude along with his deep research into analogue and sublime turntable technique have generated a real cult during the years. Extremely curious and generous both culturally and musically, no doubt PeakNick is still one of the most talented DJs in the Italian electronic music scene.
---

The album of French accordionist-turntable and electronics player Émilie Škrijelj and Belgian drummer Tom Malmendier, «Les Marquises», is the first one of their newly-founded label, eux sæm, focused on experimental and free-improvised music.

Malmendier is known for his collaborations with like-minded experimental improvisers as fellow-Belgian Dirk Serries and Farida Amadou and Portuguese Ernesto Rodrigues, Miguel Mira, and Luis Vicente. Škrijelj plays the accordion and the turntable in a unique way, producing abstract, ethereal sounds from the accordion and percussive sounds from the turntable.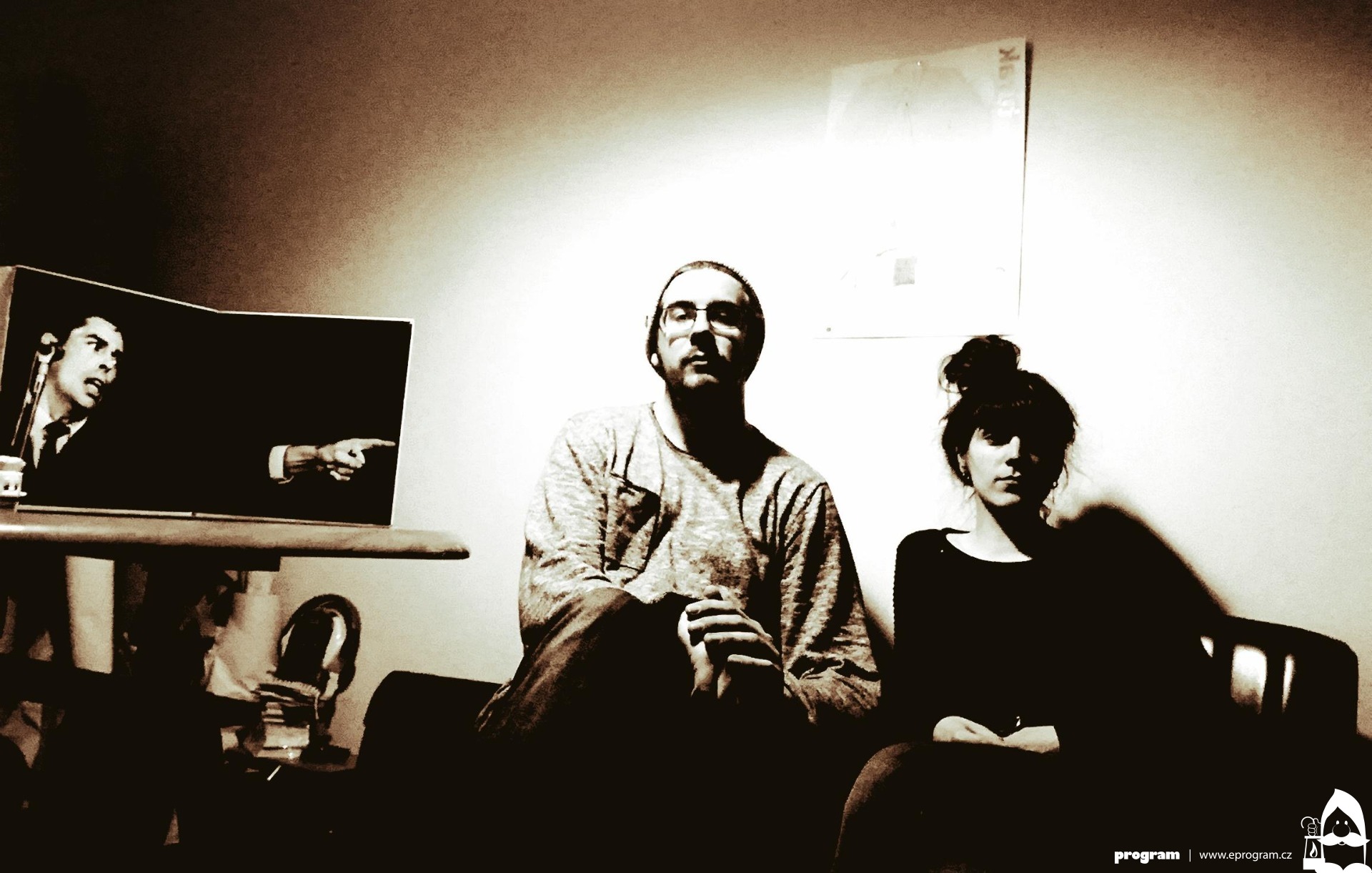 ---
June 6 195
Xiwt + a/lpaca + Buttape

Psych/garage/kraut dal 2018 from cerese (mantova)
hate alpacas, love ///
Quattro '97 da Mantova suonano una combinazione di musica psichedelica, garage, kraut e post punk.
Il 19 Marzo 2021 esce "make it better", il loro album di debutto, per WWNBB/Sulatron/ Sour Grapes Records.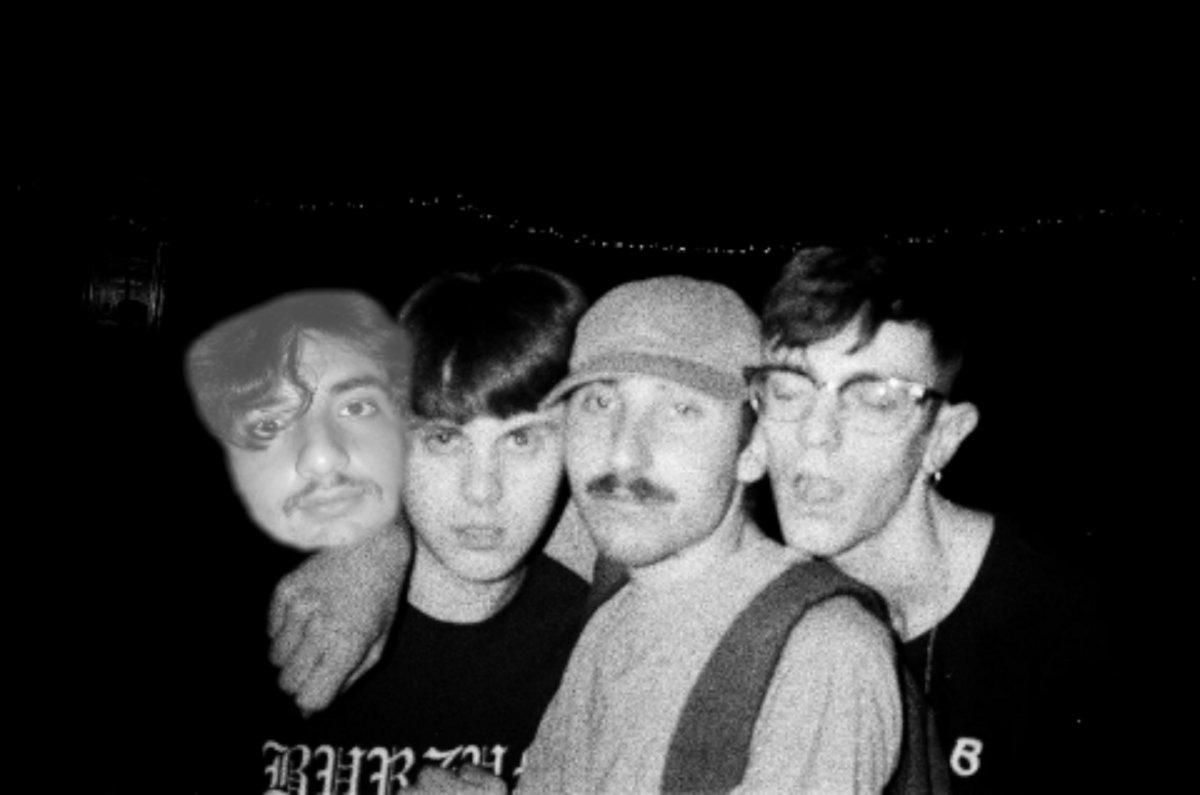 ---

Irtumbranda is when you walk a path in the woods without knowing if it's the right one. It is knowing where you want to go and that you can do it, but the avalanche is lurking. It is interrupted power, a path in the dark, young people chained. But he invents the road, has the vision of Nightcrawler, and buys a blowtorch. It is frustration, longing, commitment, redemption.
Luciano Turella plays and has played with various musicians: Appaloosa, Criminal Jokers, Delay Lama, Francesco Motta, Giovanni Truppi, Ico Gattai, Jonathan Wilson, Nada, Tubax, and others. Irtumbranda is his solo project.



photo: Carol Pregara
---

Thollem is a perpetually traveling pianist, keyboardist, composer, improviser, singer-songwriter, activist, author and teacher. He's spent most of his life living on the road throughout North America and Europe. His work is ever-changing, evolving and responding to the times and his experiences, both as a soloist and in collaboration with hundreds of artists across idioms and disciplines. Thollem's known internationally as an acoustic piano player in the free jazz and post-classical worlds, as the lead vocalist for the Italian agit-punk band Tsigoti and as an electronic keyboardist through a multitude of projects.





Abo offers a live set entirely with a modular system.
In 2018 the 'authoma' project was born, aimed at promoting the project and this type of sound.
Dark and amibigous sounds therefore, set on patches controlled almost entirely by attenuators.
Some pieces of the performance include sounds drawn and sampled in the studio, but arranged in real time. It is an interesting exploration characterized precisely by the complexity of the combinations that the machines offer.
aboauthoma.bandcamp.com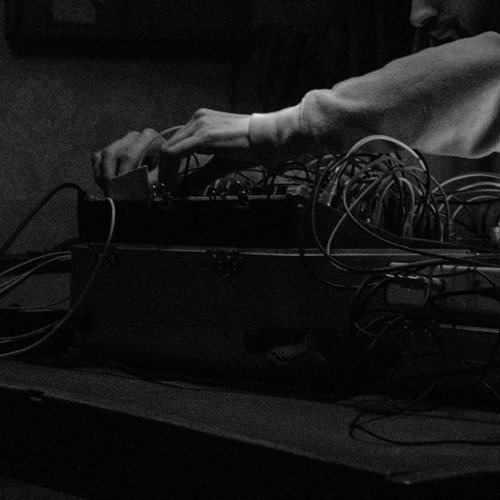 ---
Klimperei & Madame Patate + Estades
Klimperei & Madame Patate

Formed in 1985, Klimperei is Christophe Petchanatz's main musical project.«Toy-music, minimal, neo-classical, whimsical, avant-garde, lunar, overturned toy box.. », they say.

Klimperei & Madame Patate met each other for an improvised concert 7 years ago.... they loved it so much to play together that know they cannot stop anymore! Sharing their sounds & universe from child songs to experimental music.







---
June 6 195
Nicolas Gaunin + Peak Nick

Nicolas Gaunin is the solo project with which Nicola Sanguin, a Paduan musician and composer already active in groups such as Lay Llamas, The Beautiful Bunker and Orange Car Crash, has recently released his debut cassette Noa Noa for the ArteTetra label. Inspired by the exotic imagery linked to Gaugin's escape to Polynesia and stimulated by the possibilities offered by toy synthesizers and lo-fi samples, Gaunin finds a balance between vintage electronic instrumentation, acoustic samples and exotic soundscapes that results in a low-resolution polyrhythmic psychedelia , repetitive and enveloping: an electronic reinterpretation of the tribal orchestras of Central Africa.



---
poster design: Another Studio