OCEANO / Sept '21

---

Long days we passed inside an aquarium. Then, all of a sudden, we were thrown into the sea. Or was it a bigger tub? Now is the time to swim in free waters. Stretch your fins and get ready to dig deep into the great ocean. We open the new season with the stormy waves of Maria Violenza and her Mediterranean synth-punk. Supported by spectral DJ sets by Ondula and Yief, you're in for a treat (Saturday 4th). From Tuesday 7th onwards, we welcome the producer Marta Salogni, for a three-day residency that will return Atlantis to its former splendor. To follow, the prismatic art of composer Massimo Carozzi, who will lead us into a fast-flowing stream of new sounds (Saturday 11). Next up, a night with the refined noise music of Julie Semoroz and Emma Souharce, and a set by interdisciplinary artist Teresa Cos (Wednesday 15). Coming next, we're in for a sea of world sounds, with DJ collective Psychophono, supported by Diereva and the duo Socotra! (Saturday 25). We end with the release party of the debut album by Francesco Sistro, who will get us lost in a wave of scattered voices. Supported by the experimental pop by Nicol Bana, there will be freshwater for everyone (Tuesday 28). Plus other incursions and swims to be announced soon. Take a dip!

---
Cristina Cusimano, originally from Sicily, got fully involved in the Italian connexion of La Grande Triple Alliance Internationale de l'Est. This federation of compulsory bands - the Normals, the Feeling Of Love, Scorpion Violente, Black Boy Georges, Delacave... just to name a few of them - was originally based in Eastern France (the Nancy, Metz and Strasbourg's triple axes) and brought a huge blast in the French garage, psyche, noisy or weirdos sound, which made the heydays of great labels such as Yakisakana Records, Nasty Records, Roccoco Records...They quickly established a strong link with the Roman scene: the Intellectuals, Motorama or Capputtini I Lignu.
She came back in the mid-teenies with a solo project which has been smashing everything on its path: Maria Violenza. The sound? Groovy electro-beat on the drum machines, loud gothic sounding organs' riffs, minimalist guitar lines and side-drums heavy strikes, all of them being recorded, step by step, during her live sessions, and being set on continuous loops. When this dark synth-pop musical part has been set up, she goes for some punctuated, intimist and moody depressive lyrics with her aggressive, but melodious, voice and raps on a hip-hop way, alternating French, English and native speaking.
Ondula
delivers through her musical approach an unorthodox way to reach the emotions behind the shell. Finding her roots in radio and sound-collage, she has been active in music for over a decade, collecting and exploring. Whether selecting musical oddities, organizing community-based events as resident of the Berliner club Sameheads, with the party Diapason; recording hypnotic grooves and tape manipulations, as part of the electronic music duo As Longitude or with her solo experimentations as Laura Odl, she always will try to find a conscious listener to share her universe.
---
June 6 195
Marta Salogni (Studio Residency) w/ Francesco Fonassi
Marta Salogni is an Italian record producer, mixer and recording engineer. She started working as a live sound engineer for the local social centre and independent radio station Radio Onda D'Urto in Brescia, non-profit left-wing venues and counterculture organizations for a variety of gigs, festivals, and theatre productions. After moving to London in 2010 she took a 9 months course at Alchemea College of Audio Engineering and shortly after began her career working as a recording engineer across major recording studios both nationally and internationally.
As a producer and mixer, Marta Salogni has worked with
Björk
, Romy,
M.I.A.
,
Groove Armada
,
Dream Wife
,
Holly Herndon
,
Porridge Radio
,
Anna Meredith
, Ela Minus, Methyl Ethyl,
Lafawndah
, Puma Blue, Kàryyn,
Planningtorock
,
Daniel Avery
,
Emel Mathlouthi
,
Factory Floor
,
Kelela
,
Liars
,
Alex Cameron
,
Daniel Blumberg
,
Little Boots
,
Temples
, Insecure Men,
The Orielles
,
HMLTD
, and
Django Django
.
She is involved in the London music scene, playing both composed and improvised live sets using tape machines, loops, and feedbacks.
At the MPG Awards, Salogni won Breakthrough Engineer of the Year in 2018, Breakthrough Producer of the Year in 2020 and is nominated for 2021 UK Producer of the Year.
From Sept 7th till 17th Marta will be in residence at our production studio, giving some public returns in the form of: a 1/4 inch tape based sound installation on Sept 15th (in collaboration with Francesco Fonassi); a radio show at PsyMedTapes, (in dialogue with the spettro crew and filled with musical selections and chatting around her ongoing projects) and with a public masterclass
(infos here).
WED 15.9 - from 5pm to 12pm
tape fm sound installation / spettro rooftop-yard
FRI 17.9 - from 5pm to 9pm
masterclass su pratiche di mixaggio / spettro studio
SUN 14.9 - 8pm
radioshow at PsyMedTapes / spettro.info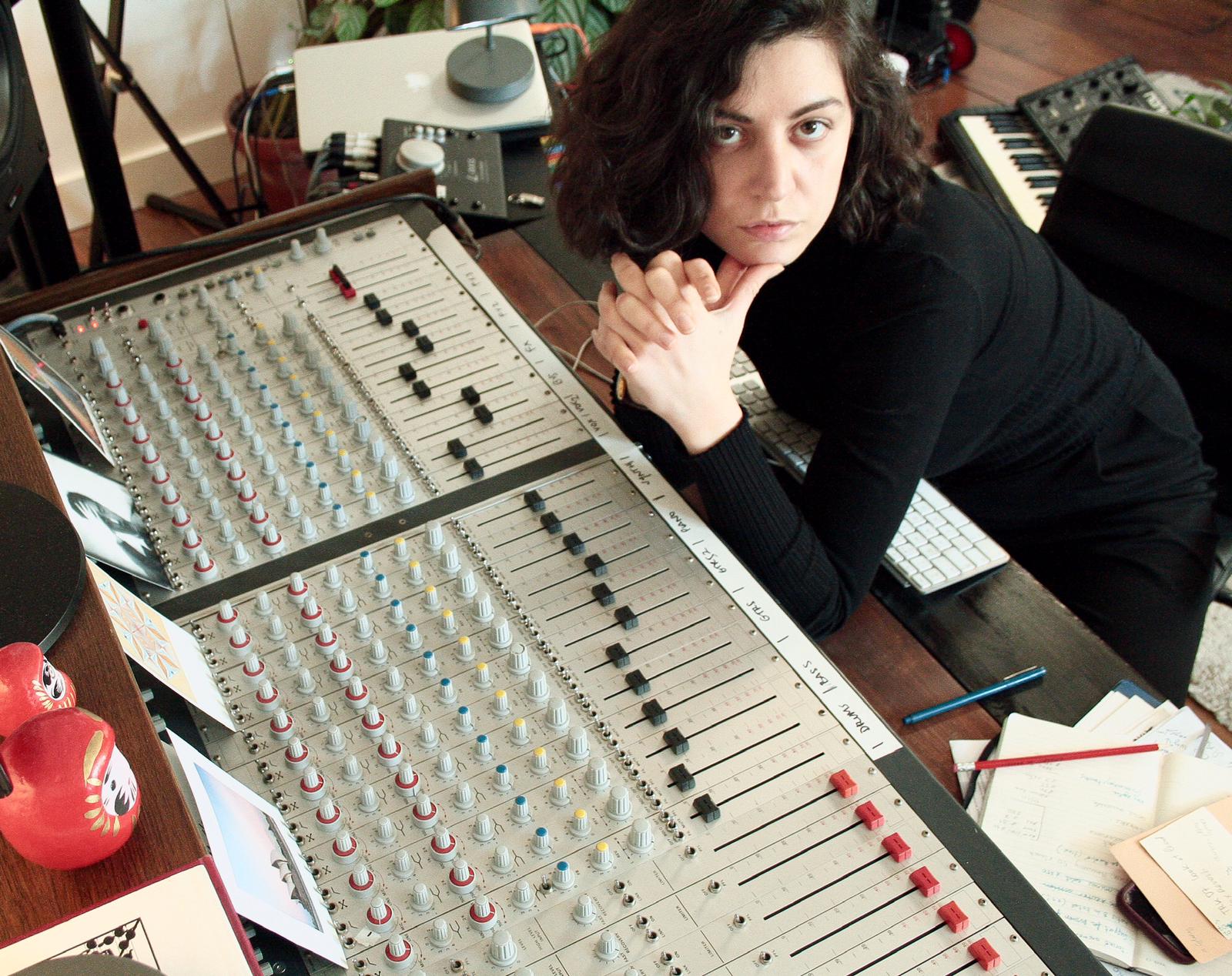 ---
June 6 195
Massimo Carozzi
Massimo Carozzi is a sound recordist, sound designer and musician based in Bologna, Italy. Engaged in exploring the connections between sound and image, sound and stage, sound and literature, sound and space, he created sound design for theatre, documentaries, short films, installations.
In September 2000, he co-founded the art collective ZimmerFrei with Anna Rispoli and Anna De Manincor. ZimmerfFrei artistic practice ranges from video art to documentary films, sound and environmental installations, as well as photography, performances, workshops and public art projects. As a musician he took part in various projects, such as El Muniria (an investigation of the boundaries between word and sound alongside italian poet and writer Emidio Clementi), Weight And Treble (an electronic music project poised between club culture and avant-garde, alongside Susanna La Polla and Manuele Giannini), Auna (a research project including various italian and international sound artists). He also collaborated both in studio and on stage with various musicians and sound artists such as Andrea Belfi, Stefano Pilia, Margareth Kammerer, Valerio Tricoli, Claudio Rocchetti, Luciano Maggiore, Sinistri, 3/4HadBeenEliminated, Starfuckers.
He has released records for Random Numbers, Second Sleep, Yerevan Tapes. As a sound recordist he developed a particular interest in phonography, the art of storing fragments of time, forever engraving them on a sound frame.
cameralibera.bandcamp.com
www.mixcloud.com/massimocarozzi1
www.zimmerfrei.co.it

---
June 6 195
Semoroz/Souharce + Teresa Cos
The artists Julie Semoroz and Emma Souharce (Geneve) have been collaborating since 2018 with the duo Effraction Vacances, constant improvisations taking root on the pop music of the 1990s / 2000s - different each time - which presents itself as a decomposed sculpture.
For this new form, Semoroz and Souharce play on wide dynamic ranges inspired by both Instagram culture and drone music, without getting close to any of those.
With the support of: Pro Helvetia, State of Geneva and SIS
juliesemoroz.ch
jmosound.bandcamp.com
soundcloud.com/juliesemoroz
www.emmasouharce.com
souharce.bandcamp.com

Teresa Cos is an artist exploring the processes of memory and repetition underlying history, society and human psychology, similarly to those inherent to sound and image editing.
Her interdisciplinary practice encompasses film, audiovisual installation, visual scoring, experimental music composition and performance.

Her debut album, 'Week Nine', made in collaboration with Julia E Dick and Caroline Profanter, is released on Takuroku/Cafe OTO, London.



---

Hérisson Fort was born from one of the all too rare collaborations between Riccardo Moro (I) and Grégoire Fiaux (CH), co-founders of the label Mais Para Baixo. The duo here chooses to orient themselves towards dizzying music with repetitive and haunting accents. To the dissonant arpeggiated layers of keyboards and autoharp is added a frantically electric guitar and sulphurous melodica. A discreet song accompanies these long evolving sound tracks where the structure is inseparable from the more improvised moments. A passionate dialogue between two music-loving friends with universes both so similar and so different. Do not miss.

---
June 6 195
Psychophono + Diereva + Socotra!
Diereva is a musical project by Gigi Giustiniani that arises from acoustic and analogical research and moves towards electronic synthesis. Slow techno, for conscious listening and moving bodies.
linktr.ee/diereva

Tropica/sonica/arabica/amazzonica/esotica/mesopotamica – elettronica 100% exotic.



---
June 6 195
Francesco Sistro (release party) + Nicol Bana

Francesco Sistro works like a blender. Kin to plunderphonics and especially to drum fills and bridges from classic IDM, they revels in voice-based music and nonmusic. Harsh, rhythmic and improv, sometimes panoramic, they uses a sampler and voice, with no catharsis at the horizon at the end of the beat.




Nicol Bana is a music producer, songwriter and multi-instrumentalist. She writes in Italian, samples noises from everyday life and organizes them into collages, half electronic music half avant-pop, accompanying herself with synths and a guitar.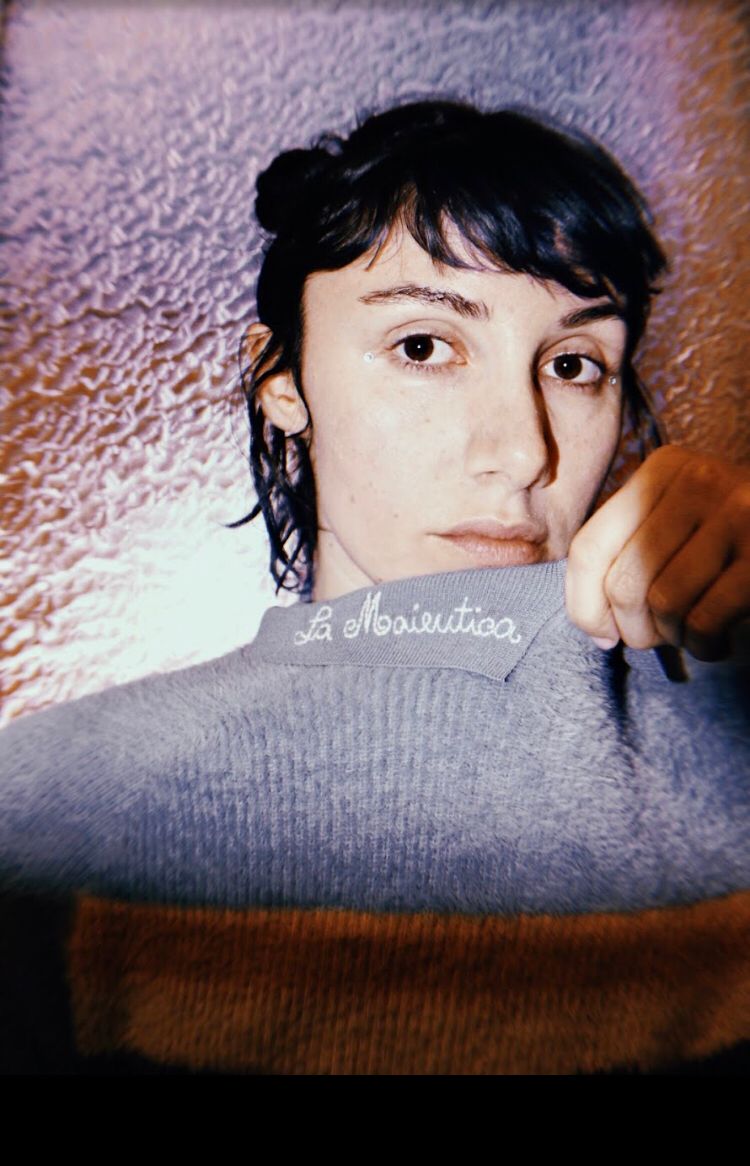 ---
poster design: Another Studio