CALICANTO / Mar-Apr '22

---

The Winter Flower flourishes in the cold and the dark. It puts forth its flowers before the leaves are grown. It mesmerizes with its scent and inspires with its vitality. We are launching the new programme with this image of beauty and strength.

We begin with the duo Tumanno (Boris Gétaz and Andra Ljos) and their desertified folk and ambient soundscapes as far as an eye. Sharing the stage, the droning grace of Lagno (a.k.a. Autre Gonzesse), and her self-moving music made of synthetic textures and violin sounds (5 March). Next up, a special night in support of Ukrainian people, with the showcase of Muscut Records. As the concert by Chillera was cancelled, it is their label's records to take the floor. All profits will be donated to support humanitarian aid. Opens the night the ensemble (So)niche 2021, a brand-new quintet emerged from the residency "Four Rays" at Centro Musica di Modena (12 March). Next week, we welcome the debut of a new quartet project by artist and performer Shari DeLorian. A night of dark electroacoustic atmospheres and dusty voicings, to take us by the hand in a sorrowful landscape (18 March). To follow, we move down to the garage, with Siouxie & the Skunks and their flippant punk with a scent of pure DIY experimentation. We can expect a night of string breaker riffs and lots of analog distortion (26 March). To finish March with flying colors, it is time for Adriano Cava (a.k.a. Altrimenti) and his hard-resampling art made of ephemeral materials and transparent ambiances, supported by the experimental ambient music of Quanta Qualia (29 March).

We greet April with a night in praise of Spring, with singer and multi-instrumentalist Maria Valentina Chirico, her inseparable harmonium and tapes, and a DJ set by London-based Spectral friend Sallad Egg (1 April). To follow, another inspired night, thanks to the intimate and emotional indie-folk of singer-songwriter Galapaghost (5 April). For the weekend, it is time to welcome back Chris Imler, aka the "Grand Seigneur of the Berlin Underground", who will blow again the experimental and electronic side of post-punk (17 April). The next week, a two-day workshop by collective OTOLAB, who will teach us how to literally play light itself (23-24 April), and a live set by Tony Light, with the support of Xo00 (23 April). To conclude this scented double programme, a night with multifaceted producer Infuso Giallo, and a live set by spectral habitué Novoline (29 April), to make us dream, dance, and listen. Plus the monthly appointment with the cinema of Spettrovisioni, and other flowers in the dark to be announced along the way.

---
Tumanno (live) + Lagno (live)

The two part of Tumanno, the musicians Andra Ljos and Boris Gétaz, met in a party at Empty Brain Resort 2 years ago. Having influences in common they started collaborating remotely during lockdown, sharing ideas of song and layers of sound on which they built a highly cinematographic music. It features sound textures coming from cello improvisations, field recording and organ lines in turn delicates or deeps.
They will present the songs that will be part of the upcoming tape Plener, which will be released very soon on the label Mais Para Baixo and that will be available at I hit the drum.
Lagno [la藞刹o] is the solo project of Elodie Le Neindre. Classically trained as a violinist, she composes music investigating sounds from a variety of acoustic and electronic instruments blended with live looping, sampling and effect processing. Tones are dug, bent and extended in rapt improvisational quests with a deviant approach to electroacoustic
music.live
improvisation with amplified violin, pedals, synth.
Also active as (DJ) Autre Gonzesse.
---
June 6 195
MUSCUT Records (10 years showcase) + (So)niche 2021 (live)

Record label from Estonia focusing on pseudo and practical audio archaeology, founded in 2012 by Dima Nikolaienko, Muscút (Ukr. Мускáт) takes its name from the syllabic abbreviation of two words: Music and Cutting.

To celebrate the 10th year of Muscut, we organized the italian tour of Ukrainian trio Chillera, but the situation in Ukraine blocked the tour. To show our support to Ukrainian people we are dedicating the night to the reselling of Chillera 'PRO FUN' 10' vynil and other releases from Muscut. All profits will be donated to support humanitarian aid.

Support MUSCUT and free music from Ukraine.





The (so)niche 2021 collective is made of five musicians living in Emilia Romagna and selected through an open call to participate in the artistic residency "Four Rays / Quatre Faisceaux d'Anti-Division: a Residency", at the Music Center of Modena, held by the guitarist and founder of the seminal group Sunn O))) Stephen O'Malley and the electroacoustic composer François J. Bonnet (aka Kassel Jaeger, director of the INA GRM research center in Paris).

The collective features Giacomo Bertocchi (Clarinet, alto saxophone, tenor saxophone, transverse flute), Demetrio Cecchitelli (transverse flute in C), Oscar De Caro (Tuba, euphonium), Caterina Romano (transverse flute, piccolo, bass flute, flute in G), Giulia Schifani (flute, piccolo, bass flute). They will present a composition developed starting from the experience of the residence that formed them.

The (so) niche 2021 collective is promoted by the Music Center of the Municipality of Modena, within the Residence Project of "Sonda Music Sharing - (So) Niche" (Music Law 2/2018 of the Emilia Romagna Region) with the artistic direction of Riccardo La Foresta.





---
Shari DeLorian - Seven Words
"Seven Swords" (Realia005) is the latest work from Shari DeLorian. With its gritty materiality, intimate atmospheres and liberating digressions—at times dreamy, often bloody, Seven Swords revolves around the impossibility of seeing yourself for whom you really are. It's a concept album about self-knowledge and the sorrows deriving from the long harsh road to it. Admittedly, the record's title pays homage to the well-known religious icon "Our Lady of Sorrows", named also "Seven Swords Mary". Depicted with seven swords piercing her heart or radiating around her, in popular culture "Seven Swords Mary" is the name by which the Virgin Mary is referred to in relation to sorrows in her life. Reflecting the artist's peculiar interest in cultic—mostly Orthodox— imagery, in the context of the album the suffering Virgin becomes a universal metaphor for the violent traumas that constitute the self.
Clearly committed to an experimental electronic sound, the album is nonetheless pervaded by feelings of loss and nostalgia evoked by the prospect of a possibly imminent return, or rather exile, to urban life. To capture the place-specific, sensorial experiences (the fabrics, smells, sounds, views etc.) inspiring the making of the record and yet susceptible to oblivion following the artist's departure, in this work prominence is accorded to instruments capable of reviving that subjective mental territory, that is, analog synthesizers alongside acoustic instruments such as the harmonium and cello. [
Realia
]
realia.
bandcamp.com/album/seven-swords
vimeo.com/651731031/056da3c844
---
June 6 195
Siouxie & the Skunks (live)
MONELLY D.I.Y. from the musicians/artists collective Super Stanzy.
"Take 5 kids, put some new toys in their hands and leave them in a dirty garage with a good dose of booze and rock 'n roll; give them a good soak in punk, a flock of good intentions and let them fry properly: these are the Siouxie & the Skunks, (not too much) healthy bearers of that sacred fire that only shamans and teenagers can keep"
facebook.com/hornyguysandawetgirl
@siouxieandtheskunks
@super.stanzy
---
Adriano Cava (live) + Quanta Qualia (live)

New Weird Italia councilor and 1/3 of the screw-wave label Reforma, Adriano Cava had a unique parliamentary experience as SOUNDOF ??? REPUBBLICA (2018-2023). Dedicated to sound manipulation as Altrimenti, he begins a new path through the use of his own name. Having self-published the ongoing archive of tape overdub (Figura Statica, 1909), he will present through a series of concerts scattered throughout the spring "Transient", forthcoming album out on Unio Editions. Hard-resampling, ephemeral materials and transparent environments.



Few words from Quanta Qualia (Siet Raeymaekers and Tomas Dittborn) to describe their world:
1. Delta Waves
from theta materialism to alpha mental to delta deepdream
delta brain waves render us into the unknown, memory won't trace the processes happening under these nightly circumstances
here we consider ourselves officially asleep even though our system is seemingly engaged in mysterious and most vital activity
tapping into alpha might give us some glances
2. Places
(only) when displaced we become sensitive to our surroundings, hyper aware
like when u sit in the metro and pretend to be from ancient times catapulted into 2020, and let yourself be transported trough the tunnels with those eyes
we enjoy being strangers on new land
whether in the metro or trough the lens of our digital microscope, discovering places within places within places...
3. Art
various mediums can be used to channel
once in a while the puppeteer shows it's grin and we smile intrigued
4. Universe
amazingly many in paradoxical union
a lonely unit in eternal division and return
for the sake of playing with itself
or maybe to observe itself
5. Kindred spirits A
as in people
just like the sympathetic strings on a sitar resonating automatically in (ac)chord
kindred spirits seem to be nonlocally entangled
a non-causal phenoumenon by which simultaneous affinity of sensibilities emerge from a collective source
5. Kindred spirits B
as in disembodied entities, we don't consciously mess with those
they might mess with us
if so, they seem to be on our side
we feel generally lucky
6. Collaborations
Together we co-create new reality valves, ones that simply seem more worth it
in name of love and liberation we are nurtured by a network which we wish to nurture in return
7. Nature
on nature's nature: see SALUTATION 0 and II on https://www.nonlocalsociety.com/siet-rae
8. Future
the blooming of present seeds
Source:
Het Bos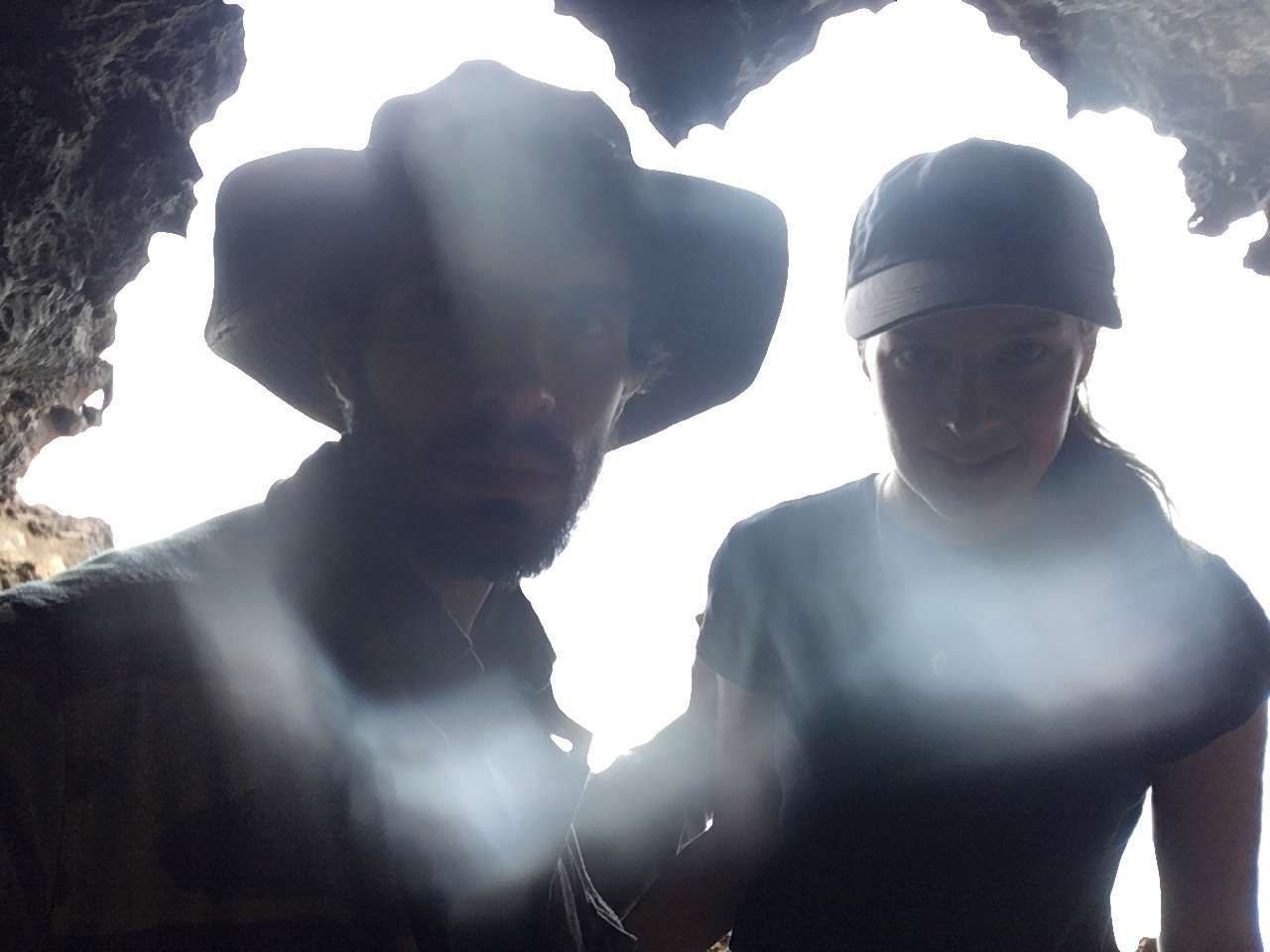 ---
June 6 195
Maria Valentina Chirico (live) + Sallad Egg (dj)

Maria Valentina Chirico is a singer with a baroque, classical and contemporary music background. She graduated in vocal chamber music, studied in Berlin and Turin, and has performed in various theatres and festivals, expanding her repertoire of sacred and contemporary music.
She founded Tubipora Musica, a duo based on original music, improvisation, ancient and modern repertoire for harp, vocals, harmonium and electronics.
She has been in love with the sound of the harmonium since she was a child, and later started collecting 'forgotten' harmoniums from churches and older musicians. In 2018, on the night of St Nicholas, she received a handmade, portable Harmonium from Klaus Langer Harmoniumwerkstatt.

Valentina has started composing her own music for theatre and cinema, and is now focused on writing music for fairy tales, and songs about animals, children, plants and dreams.

Folk Tapes is Chirico's official debut as a songwriter, It anticipates the release of another short work a 7-inch EP composed of two songs: a reinterpretation of the traditional Neapolitan Christmas carol "Quanno Nascette Ninno", from which comes the most famous "From Starry Skies Thou Comest", and an original song inspired by a Rainer Maria Rilke poem.


Sallad Egg is the dj name of Sally Evans. She is based in London. You can find more mixes at
soundcloud.com/salladegg
She started playing records at house parties in Brighton about 12 years ago and through encouragement from friends started to take the djing game a bit more seriously, playing now quite regularly in London and around Europe. Sallad Egg will be playing at Braille Satellite this year. Her set for Skalbianke opens with a track by Twoonky called Take Time. Twoonky and also in their other guise Two Monkeys have become regular performers at the festival and will be playing as Two Monkeys this year. Other tracks included in her set are by friends Eva Geist and Ben Vince. To her that is perhaps the best part of djing, having the opportunity to meet and be inspired by so many other amazing musicians and performers.
---
The folk singer Casey Chandler, aka Galapaghost, is born in New York. After studying he moves to Texas, where he composes and records a handful of songs. In 2010 he plays in the American and European tour of the acclaimed John Grant. In 2012 Lady Lovely Label releases his debut album "Runnin". An Italian tour of 15 consecutive dates follows. On stage Casey playing with Ru Catania (Africa Unite, WAH Companion) and Federico Puttilli (Nadar Solo, Levante). The following year, thanks to a successful crowd funding campaign on MusicRaiser, Galapaghost releases his second album "Dandelion", always for Lady Lovely and with the artistic production of Ru Catania. At the end of 2014 his song "Never Heard Nothin '" is included in the highly anticipated film by Gabriele Salvatores "The Invisible Boy". The director also commissions a second song, "The Tale Of The Invisible Boy", which will be on the soundtrack distributed by Warner.
www.gpghost.com

open.
spotify.com/artist/7LG3ShiJbP55dBzcEV1NTn
soundcloud.com/galapaghoster
---
June 6 195
Chris Imler (live)

Chris Imler is a drummer, singer, lyricist and composer. He first made a splash in the late nineties as the drummer of the legendary Berlin band Golden Showers. Since then he has been involved in numerous projects and bands, including Peaches, Puppetmastaz, Soffy O, Jens Friebe, and Oum Shatt. Together with Patric Catani he founded the project Driver & Driver.

For some years now, Chris Imler has been pursuing his solo career and his inimitable sound, in which he combines electronics with live drums and vocals simultaneously. His lyrics oscillate between Dada and intelligent social criticism. His unique sound between postpunk, electro, rockabilly and exotica, which can be roughly classified between DAF and Suicide, is in demand and unique worldwide. Although Imler resembles artists like Dean Blunt, Micachu and The Shapes or the Sleaford Mods in the immediate sound as little as they resemble each other, he shares with them an attitude to punk that "preserves the fire instead of worshipping the ashes" (G.Mahler).

He says yes to cheerful imposition and to an anarchic play of austerity, no to anticipatory customer service and petrified formulas of resistance. He knows that time is a moving target, and whoever wants to kill it must adjust the weapons. His third solo album "Operation Schönheit" will be released on Fun In The Church 2022.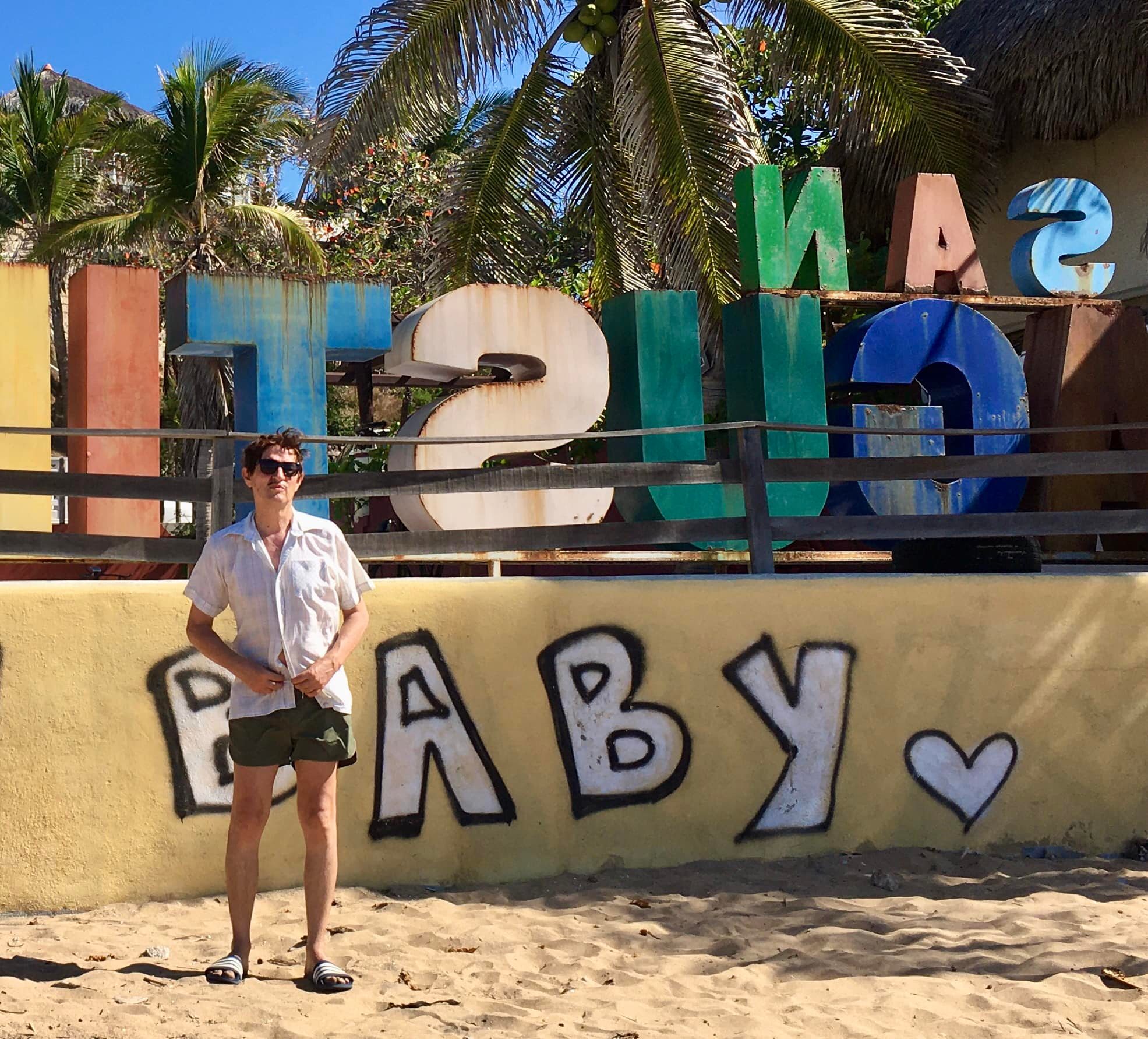 ---
June 6 195
OTOLAB (workshop) + Tony Light (live) + Xo00

Otolab is a collective of multimedia artists founded in 2001 in Milan. Over the years it has seen, among the most active members, Massimiliano Gusmini (mud), Luca Pertegato (xo00), Marcello Scarpa (mentos), Marco Albert (maikko), Bertram Niessen (orgone), Massimiliano Viel (prof, sn, ssim-el), Fabio Volpi (dies_), Giovanni Membretti (peppo lasagna), Antonio Cavadini (tonylight), Luca Fruzza (reezla), Alessandro Minisci (androsyn), Ivan Benja (rudi mental), Domenico Fusco (zerosinapsi), Davide Calcaterra (tech data), Franco Duranti (fd), Luca Isabella (kcid), Silvio Mancini (harto), as well as numerous external collaborations on specific projects.

Otolab is made of composers, musicians, DJs, video artists, videomakers, web designers, graphic designers, painters and architects and deals with experimentation in the field of digital art and electronic music.

At the center of the collective's research there is an investigation on perception, in particular on the themes of synaesthesia and on the symbiotic relationship between images and sound. The collective's works explore the perceptual deception caused by optical illusions and the construction of immersive virtual realities.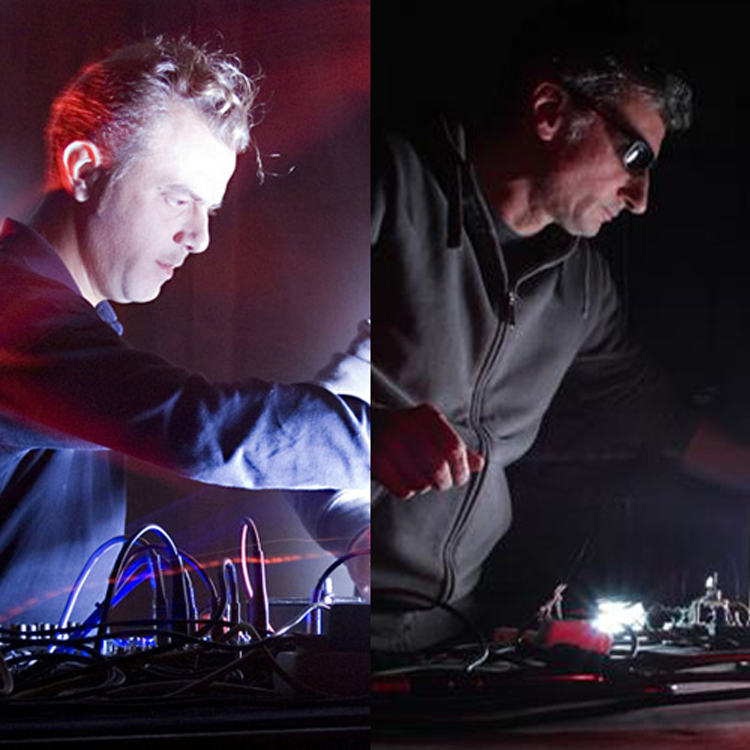 Trained as a designewr, Antonio Cavadini (a.k.a Tonylight), has collaborated with the Otolab collective since 2004 as a musician and manufacturer of audio and video hardware devices. Together with Peppolasagna he developed and marketed the analog synthesizers Leploop, Lumanoise, Multicassa, and the optical-perceptive device Psychoscope. He was a lecturer at NABA - New Academy of Fine Arts in Milan, and has also organized numerous workshops on the construction of analog audio and video electronic devices. He has held several concerts and exhibitions in national and international festivals and fairs, and since 2005 he has directed the MicroMilano_HQ, an international festival dedicated to Micromusic.


Trained as graphic designer, illustrator, painter and engraver, Luca Pertegato
(a.k.a. Xo00) has always been passionate about electronic sounds and the synaesthetic relationships between sound, light and image.
In 2001 he participated in the foundation of the Otolab artistic collective, where he began a path of research and experimentation in the field of live performance and audiovisual installation by participating in the realization of several projects:
Quartetto.swf
(winner of the first prize at Netmage in 2002), Ethereal Sound System (2003),
Duetto.swf
(2003), Stare_Mesto (2003), Polystatic (2004), Hemline (2004), Nuke Belly Button (2006), Op7 (2006), Hypnotic Circus (2006), Gothic Quarter (2006) ), Phantastica (Delysid Trio) (2007), Giardini Neri (2008), Shadowplay (2008), Sole Prismatico (2010), Phantasmata (in collaboration with Xname, 2010), Megatsunami (2011), Derelicta (2012), Dystopia ( 2014), Micropoint (2015), Syn (2016), Resilience (2017), Infinito incompleto (2018), Ex (2020), he has also designed and / or collaborated in the creation of audiovisual installations such as
Millepiani.swf
(2003), V (2010) and Rotoscape (2011). In 2020, he gave life with percussionist Lorenzo D'Erasmo to the live performance project "Ife".
---
June 6 195
Infuso Giallo (live) + Novoline (live)

In search of artists with a unique sound you won't be able to get past Infuso Giallo. Since the release of his debut EP "Ode to Sansevieria" in September 2017, the Berlin-by-choice artist has been able to create a fanbase in Berlin as well as in other world capitals. His sound, which was quickly given the new label "Krautronica" by experts, consists of an unheard combination of such worlds as Moog-Exotika, Ambient, New-Age, but also House and Beatscene. Additionally his live sets have already been presented to a selected audience – a fluid, ever-changing and ever-new collection and reinterpretation of his own tracks, alternating between Ambient and club context. Several releases are planned for 2019.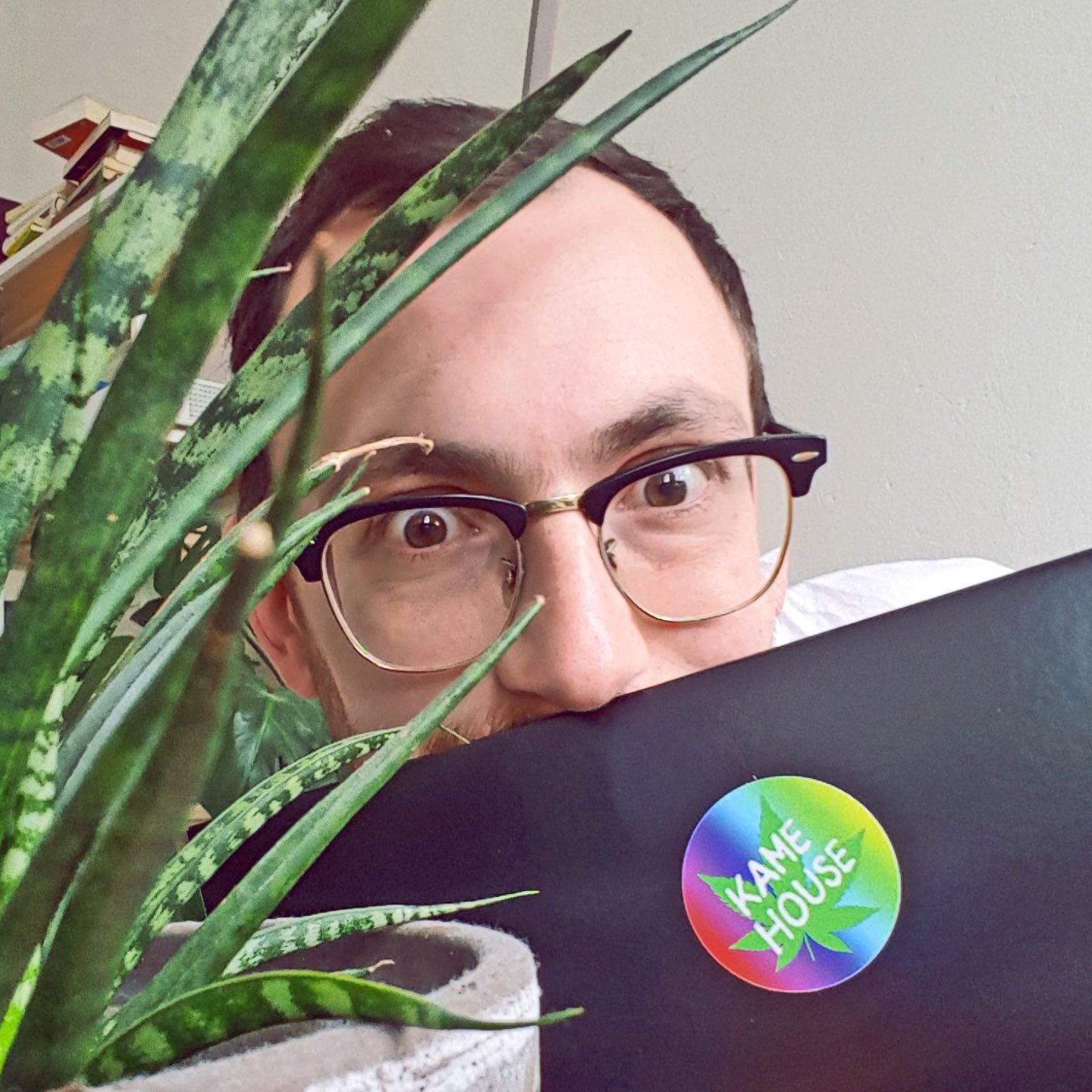 Novo Line is a live performance based project by musician Nat Fowler, deliberately misusing 1980's studio production tools to create simultaneously obtuse and acute tone poems using the sound palette of Adult Oriented Rock's zenith. Alternatively tuned melody/rhythm matrices slowly collide during a live set, based on impromptu choices, powered by two Atari ST personal computers that communicate via a living MIDI network of reactions and interactions, building up three dimensional counterpoint with seemingly astray beats, unfolding into synchronous and asynchronous grooves that can be enjoyed in a state of mind-body integrated euphoria without thinking about this text you are currently reading.




---