ODISSEA / Feb '22

---

A new odyssey. After a temporary closure, Spettro is ready to set sail again and leave the island of Itaca. We begin the journey with a special opening event. All Residents, Friends and Aficionados will join this race to celebrate the new season (Friday 4). Next up, we welcome Paul Aràmbula and his treasure chest of experimental pop songs, made with a synthesizer, his voice, and a drum machine. He is supported by another Berlin-based experimentalist on turntables, Lars Noll, so we can expect a deeper voyage (Saturday 12). To continue, the psychedelic and telepathic suggestions of two Italian trios, Love Express and Basement 3, their seducing electro-acoustic sounds and their commitment to making us think of another world (Saturday 19). To follow, we are thrilled to launch Spettrovisioni, which will turn Spettro into a cinema d'essay once a month from now onwards (Wednesday 23). To conclude this Homeric programme, we offer you a night with Djeco, and their odd times, love songs, sudden breaks, and rhythmic mantras. They are joined by the collaborative improv project Automatenfall, and supported by Aghour Al-Kubra on turntables (Friday 25). You won't even remember the word "Itaca".
---


Residents and Friends
---
June 6 195
Paul Aràmbula (live) + Lars Noll (dj)
Paul Arámbula brought a keyboard from Phoenix to Berlin and plays songs about familiar strangers, saying a lot of nothing, and forcing the easy life. Through waves of sustained hardships, living quarters, and keyboard keys, come songs that have been played for live audiences in Lithuania, Spain, the UK, Austria, Germany, the US, and many more to come. Paul released the debut digital album "A Bit of Both" in 2017 – described as "an intimate and sincere treasure chest of experimental pop songs made with synthesizer, drum machine and vocals." With the newly released cassette entitled "Towantowanto" (from the label Musikií), Paul continues to try and expand the sonic and emotive possibilities of the pop song. "Out where the people play, that's where I go each and every day. Then, when they go to sleep, that's when I look for something to show them when they wake up."
arambulapaul.bandcamp.com
soundcloud.com/paularambula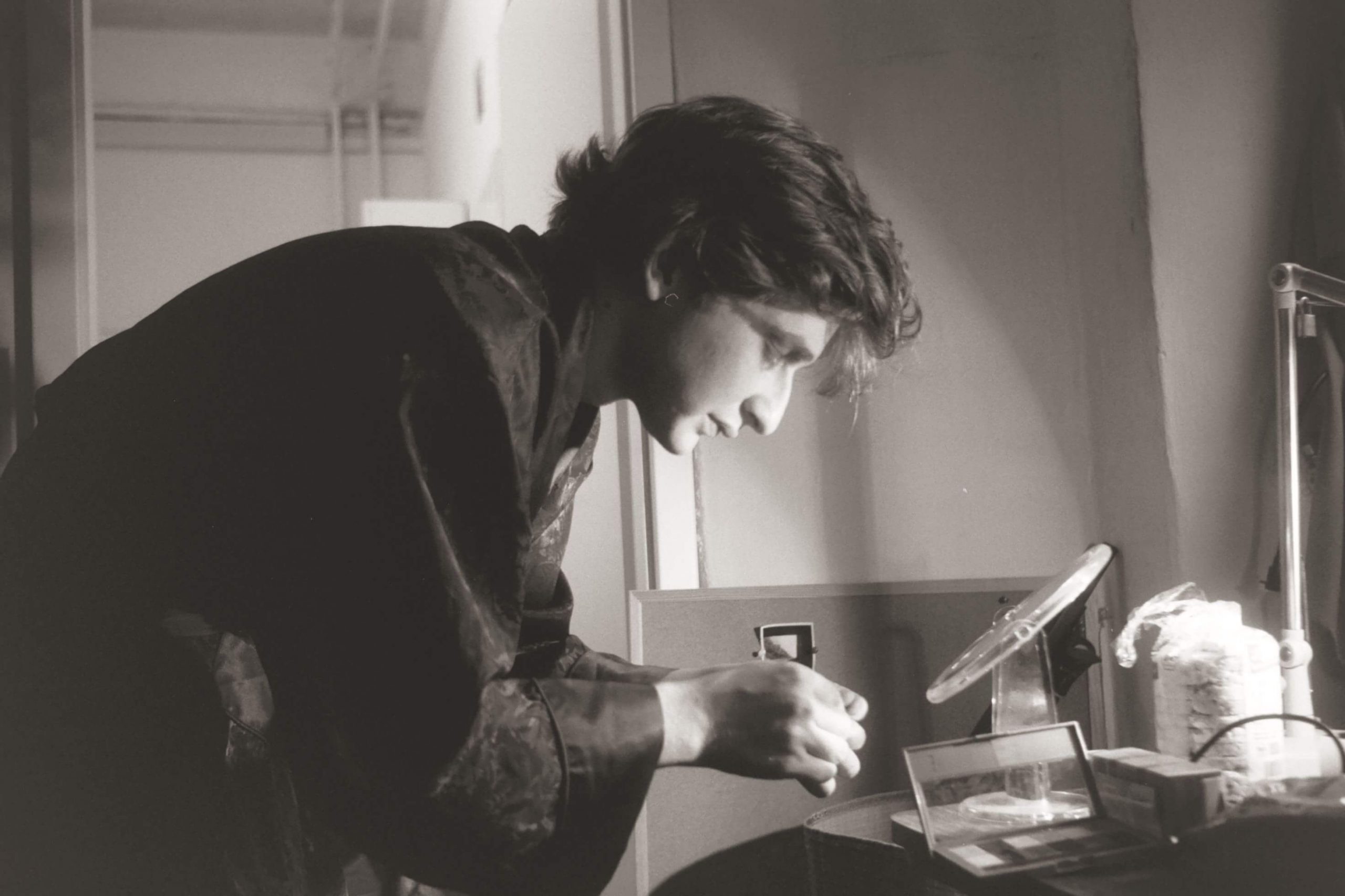 DJ




---

Lovexpress are Luca Collivasone (prepared guitar, synth, voice), Daniele La Barbera (drums, voice) and Lorenzo Chiesa (synth, voice). Rangin from orchestrated, psychedelic works to techno to Industrial and pop tunes, the band's set-up and instruments plays an important role in forging the sound and guiding the creative process. Luca plays a prepared guitar that lays flat on the table and uses an array of objects and paraphernalia to produce sounds and notes out of it; the first three strings are tune (or detuned) randomly, limitation create opportunities so the composer is forced to elaborate and learn a different technique to play his instrument presented in such an unusual way, the umpredictable and atonal notes guide the creative process, a different approach to the guitar shifts the point of view from a different side,the whole process of composing requires also different gestures and postures so the composition is heavily influenced by this non ortodox used of the instrument, the body itself got a crucial role in the creative flow. The drum reduced to its minimum is triggered and linked to a synth for added sounds.




Born from a collaboration between Andrea Fusari (GuruBanana, Nana Bang!) and the brothers Achille Giulio and Alberto Manfredini (Narcovandagio). Drumless songs. Electric Guitar, Bass, Vocals, acoustics and little electronics.
The washed out and dried Pianura Padana imagined as a polar expanse. The trio takes a journey into their inner rhythms in search of colors and warmth. Locked in a cellar with three doors, one sealed, one to escape and one to return. Outsiders at the root. In search of psychedelia, telepathy and acid rock.
---
June 6 195
Djeco (live) + Automatenfall (live) + Aghoural-Kubra (dj)

Djeco use their thinness to slip among odd times, love songs, sudden breaks and rhythmic mantras, biting everything: they eat a lot and eject even more. Using their heights they dive into deep seas of jazz, emerging with math oysters, which they'll give to you. Take and bring them home, thank you.




Automatenfall is an approach from Gabriel Castillo and M.S. Montellano, an space in Berlin where music improvisation and sound experimentation take place. It´s a collaborative project with the participation of different musicians and artists that meet without any compositional pretension and by which they record, document and select the sound material here exposed.




---
poster design: Another Studio