venue / studio in Brescia, Italy.
ON AIR This Month
PsyMedTapes presents: Golden Canditi Propaganda
Every Day for two weeks introducing premières, monthly programs, collaborations, radio shows and gems from 2020 PsyMed archive.
___
[première]
Nightmares Are Dreams, Ep.II: Lumière de Venus
, by
Giorgio Gabber
« Now, if she ever comes down now »
Nightmares are Dreams
is a monthly show on PsyMedTapes radio, occasionally with guests.
TUE:9pm - THU:7pm
___
[première] Cherimus Presents:
Deggo Yëggo meets BLM Bergamo. Ep.I -
Kristah
, 2h
"Deggo Yeggo meets BLM Bergamo" è una collaborazione tra
Cherimus
e
Black Lives Matter di Bergamo
, il gruppo di attivistɘ antirazzistɘ attivɘ anche attorno all'area dove Spettro ha sede.
Deggo Yëggo
è il gruppo musicale nato da un progetto di Cherimus di cooperazione tra la Sardegna e il Senegal nel 2019. Il nome Deggo Yëggo viene fuori durante le prove del gruppo a Dakar, tradotto in italiano dal wolof significa: armonia, intesa, ascolto e condivisione mirata ad una successiva azione comune. Tutti questi significati vogliono essere il filo conduttore del podcast: uno spazio che privilegia il tempo dell'ascolto e che vuole aprire a nuove riconfigurazioni tra abitanti e geografie.
Il primo episodio ha come protagonista
Kristah
, cantante soul e rapper/trapper di origine Ghanese residente a Bergamo.
Mixaggio:
Pierre Aboa

Grafica:
Samīra

Foto:
Mouhamed Seck

Prodotto da
BLM Bergamo
e Derek MF Di Fabio per
Cherimus
Per più informazioni, links e playlist:
http://www.cherimus.net/project/deggo-yeggo-meets-blm-bergamo/
SUN:8pm - WED:7pm
___
[première]
Andra Ljos: The Oasis of the Little Birds
(Test Fm)
"I have always loved the unfamiliar places. I was once in a desert, it made a deep impression on me. When I started my solo project and got down to the album, I decided to create a soundtrack about a lost oasis city called Zerzura. The legend goes that once upon a time a camel rider lost his camel in a desert and while searching for it, he got lost himself. Tall people with fair hair and blue eyes found him and brought him to an oasis city. A city as white as a dove, guarded by black giants, abound with unusual birds, plants and springs, a queen and a king. No one knows what had happened in between, only that the camel rider ran away stealing the royal's ring.
The lost city of Zerzura has never been found since." — Andra Ljos
Written and produced by Andra Evseeva @
andra-ljos
Mastered by Aleksey Letko at Rollex Records
Manufactured at Go Tape
Artwork by Oksana Svitova
Co-executive producer — Dmitry Zvezdin
Executive producer — Stanislav Kalivasin
SAT: 9pm - MON: 7pm

___
[première] Altrimenti (Riforma/MistoMame):
Slow & Scattered
(mixtape)
Serie di mix time+ in tempi time-
MON: 8pm / WED: 10pm
___
[première]
Spettro
Presents:
The Psycho - Medical Tapes / a time digression.
Live recording sessions, music selections, collective games, voices, ambient night phenomena and zapping sounds from the empty lands of Spettro.
w/ LUYSALI / GLORIA PALMER / SIMON BORN BORN / CHORUS ABSTRACTA IRENE B / 3ALBOT/ HEIL FINÈ / RUBBER TOE / FRANCESCO VENTURI / DJSCARICA +/feat. Crazy Tombola w/ Prof. Trensis, Radio Puzzles, Ambient Night Digressions.
All contents are previously unreleased, recorded and produced by Francesco Fonassi, Michele e Simone Bornati, Francesco Venturi and the entire crew a Spettro, a corridor for sonic explorers, Brescia, Italy, in December 2020. In collaboration with Another Studio, VILLΔ Rec. Original xylography by Marco Gobbi
SAT: 5.30pm - SUN: 1pm
___
[première[
Andrea Marini:
Chalice
, Ep.I
New monthly appointment made of tiny liturgies and obscure recruitments.
SAT: 8pm - TUE: 4pm
___
[premières] VILL∆ Rec. Presents: previews of upcoming and latest releases
V∆010 - VVAA - Spettro Compilation Vol.I
V∆011 - Twoonky - Incomplete
V∆012 - Interlingua - Unbound
V∆013 - ZetaZeta - The Psycho-Medical Tapes
V∆014 - Francesco Sistro - Grossed
https://villarec.
bandcamp.com/
___
[première]
Massimo Carozzi - Scatole
Seventeen sound miniatures composed and assembled from recordings made between 2010 and 2016 in various parts of Europe using a small portable modular system and a digital recorder.
Massimo Carozzi is a musician and sound artist active since the late '90s. He is a member of Zimmerfrei, an art collective founded in 2000 with whom he produced films, documentaries, installations and performances. http://www.zimmerfrei.co.it
Produced, recorded and mixed by Massimo Carozzi
Mastering by Francesco Brini
http://www.randomnumbers.eu/
MON:6pm - WED:5pm

MIXTAPES and SELECTIONS by Guests and Residents
2020 Archive
Personare
A podcast by Vittorio Donati
Pilot episode broadcast: 14th of December, 18:00 (UTC+1)
Produced by: Francesco Fonassi, Angel Simitchiev, Mladen Alexiev
Executive Producer: Svetlozara Hristova
Graphic Design: Stoyan Atanasov
Additional Translation: Angel Igov
Communications: A25 Cultural Foundation
With the generous input of: Assoc. Prof. Lyuba Drumeva, Alexandrina Malinova, MD, Ivan Stanchev, DMD, Desislava Ivanova, Martin Grozdanov
PERSONARE is created in realization of the project Numero with the financial support of Sofia Municipality Culture Program in collaboration with Тихо пространство (Sofia), Spettro (Brescia) and DNK – Space for Contemporary Dance and Performance (Sofia).
In English.
___
[première] Man Rei:
An Akward Guest

Ep.1: Covermix

An awkward guest does not know where to sit, if they should remove their shoes, and what to converse about.
An awkward guest can not decide on if they want water or juice and which record should play in the background.
An Awkward Guest is mixing together wild guesses of audible material, jumping between topics and not caring much for types and genres.
Man Rei
is the music project of Kristin Reiman (EE/DE), compiling hazy sound- and wordscapes into cinematic dreamy soundtracks, narrativeless thoughts into audio plays, and making odd choices of sound fade into each other smoothly.
An Akward Guest
is a bimonthly show on PsyMedTapes radio.
WED DEC,2nd: 6pm
_ On replay
FRI: 8pm
___
[première] Gabber Gonzesse:
Nightmares are Dreams
Ep.1: Daily Life Of A Nightclubber
, 1h
« In fact, this Sādhanā has mostly been unscriptural and not controlled by social laws of any kind. Its spring is within the innermost heart of the people whence it has gushed forth in its spontaneity and broken through the barriers of rules, prescriptive as well as proscriptive. »
Gabber Gonzesse
is the random dj lunacy by Elia Buletti (Delmore Fx, Giorgio Gabber) and Elodie Le Neindre (Lagno, Autre Gonzesse), both based in Berlin.
Nightmares are Dreams
is a monthly show on PsyMedTapes radio, occasionally with guests.
SUN NOV,29th: 8pm
_ On replay
TUE:12pm
___

Valentina Rosmarino: The Singing Habits of The Happy Cardellino
Every week a new episode on replay

WED: 5pm


___
[première] Mike Cooper:
Playing With Water
(Room40, RM4117)
Playing With Water is a novel written by James Hamilton-Paterson. I was introduced to his writing by the Australian poet Peter Bakowski who gave me a copy of his book 'Seven Tenths - The Sea And Its Thresholds'; a book that influ- enced my record Globe Notes and subsequent works immensely. Another of his books 'Playing With Water: Passion And Solitude On A Philippine Island' is about exactly what the title describes it as and provided me with the title.
My guitar playing here, as always, draws on a number of styles and genres influenced by Hawaiian Slack Key and Lap Steel guitar.
++
Mike Cooper - Playing With Water
Side One
1a - Baarish ke Baad (Sri Lanka After Rain)
2a - Bankocalypse
3a - The Drowned World (Jalan Batu After Rain)
Side Two
1b - Lost Steps
2b - Aquatecture
3b - Wetropolis (Jalan Durian)
Recorded at The Steelworks - Rome/Valencia 2019/2020
TUE, DEC 1st: 8pm
_ on Replay
THU: 1pm
___

[
première] Michele Manfellotto:
Growlin Bobo III
(mixtape)
On rotation

___

[première]
Zeta Zeta
: The Psycho-Medical Tapes Part 2
All tracks by Zeta Zeta, 2020
On rotation
___
[première]
Lo scrigno della notte
. Letture di sogni inediti a cura di
Martina Magno
e
Matteo Nasini
Every week a new episode on replay
MON / THU: 10am
___
[live show]
Autodafè.
A sonic immolation live show. Every week end we invite musicians, music selectors and pirates from the most virulent areas of Brescia right on the Spettro stage.
FRI / SAT: 7pm
___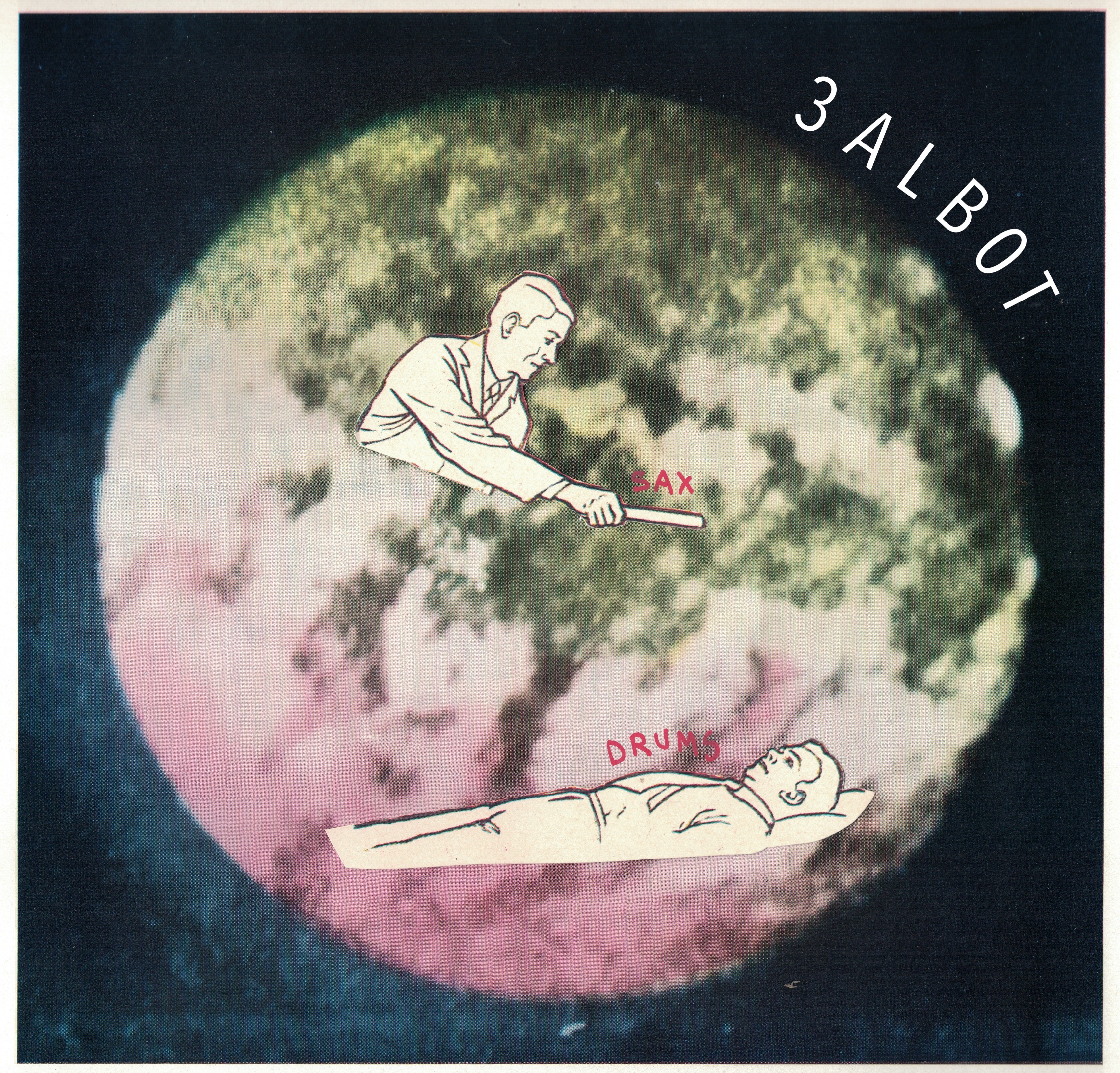 [live show]
Autodafè Ep.4
A sonic immolation live show. Every week end we invite musicians, music selectors and pirates from the most virulent areas of Brescia right on the Spettro stage.
Guests of the night the space jazz duo
3ALBOT
live.
FRI NOV, 27th: 7pm
___
[première]
Zeta Zeta
: The Psycho-Medical Tapes Part 1
An hour-long show of original music recorded during lockdown in a high-rise overlooking Moscow. As imagination takes over reality, Zeta Zeta plays the trickster to create a show inhabited by strange characters and uncanny voices not entirely his own.
All tracks by Zeta Zeta, 2020
___

[première]
Estades
: The Art of Being (mixtape)
___
Francesco Venturi
presents:
Vox Humana


Every week a new episode
Puntata 5:
Cosa grida una voce?
(Pt. I)
Terapeutica, emotività, mostruosità
In questa puntata: Gregory Whitehead, Meredith Monk Vocal Ensemble, Masonna, Rustavi Choir, Roy Hart, Alfred Wolfsohn, Troliass, Heinz Holziger, Raxil4, Joan la Barbara, Dick Higgins, Diamanda Galas, Reynaldo Hahn, Le Mystère Des Voix Bulgares, Trevor Wishart, Canti Maori Haka, Marina Abramović & Ulay, Daniel Stern, Matthew Modine, Jim Carrey, Andy Robinson, Chris Tucker, Bruce Campbell, Maja Ratkje, Pink Floyd
E inoltre: Alfred Wolfsohn, Peter Zumthor, Corrado Bologna, Giacomo Leopardi, Roy Hart, Jaques Lacan.
___

Vincent Moon
and
Priscilla Telmon
presents: Records from Hìbridos. The spirits of Brazil_ Exploring the various ritualistic forms of Brazil.
New set of records on rotation


___

Villa Rec.
presents:
Polonius
Live at Freaky Shit Fest, Spettro, Brescia, 2019
Every week a new live, recorded at Spettro since its opening. Every week a new live, recorded at Villa since 2013
___
Devid Ciampalini: FM studies on the cx5m (msx computer)
___
Selvatica,
a cura di
In Fact And In Fiction
Storie, paesaggi sonori e smanie vagabonde da ascoltare al mattino. Come dagli alberi del bosco di Dino Buzzati: soffiando qua più forte, là più adagio, il vento si divertiva a suonare; allora si udivano venir fuori dalla foresta canzoni..."
..canzoni di insetti - il risveglio degli uccelli - la vista degli alberi - dialoghi tra il vento e il mare - le proprietà acustiche degli abeti - una finestra che si apre - i rumori dalle case - oggetti che parlano..
A new daily appointment

___
Ines Marita Schärer
presents:
The Connection Hotline
- voices from the isolation
+41 (0)800 00 12 16 – a voice message project is an experimental platform for poetic pieces and voice based works
More info about the project and list of contributions:
http://www.0800001216.ch/
On rotation
___
N
ovoline
: Autobahn Zwei
On rotation
___
Michele Manfellotto
: Growlin Bobo II (mixtape)
____
OMS (
Organic Music Society
)
Recommendation Series II:
Suba - Wayang [OFFEN 008, 1995]
On rotation
___

Marta Salogni/ Tom Relleen: Music for Open Spaces & Altrove
- Unreleased tape works
On rotation


___
[première]
ETAT
presents:
Emergent Properties
, by
Jung An Tagen
[ET001, 2020]
ETAT is a netlabel from Vienna/Austria, run by Stefan Juster, with a focus on dissociative, psychoacoustic, computer music.
Emergent Properties comes as their first release.
https://etat.xyz/
On rotation
___

Standards
presents:
Change Choir Church Concert
by
Zorka Wollny -
Chiesa dei Santi Giovanni e Paolo (Milano) - 17/11/2019
Production:
Standards

Recording:
Attila Faravellii

Editing:
Nicola Ratti

Introduces:
Roberta Pagani


Followed by
'Stereo Recordings'
a record by
Attila Faravelli
(Senufo Ed.)
https://www.standardstudio.it/
On rotation
___
[première]
Folk Bottom:
Astral Meditation (mixtape)
on rotation

___


Das Andere Selbst
presents:
Bio.Nico
- Selected Works [DAS010, 2012]
Every week a new record from the label run by Elia Buletti


___

Sucked Orange Gallery / Empty Brain Resort
Radio INTRUSION!
Re-stream of live programs by
Oscar Olias
and
Matas Aerobica
from Berlin / Vilnius

___
Kristin Reiman:
Krapp's Last Tape (Beckett)
Radiopièce
on rotation
___
Matas Aerobica
: Serious Fun (mixtape)
on rotation
___
[première]
Carlos Casas
presents:
Ragga Miora
, an unreleased 'side 7' from his last record 'Mutia' [Matière Mémoire, 2019]
on rotation


___


[première]
PsyMedTapes
and
Terzo Occhio
presents:
Alvin Curran
,
Conversazioni Geologiche
Unreleased binaural stereo recordings by Frank Russo of Alvin Curran's environmental perfomance at Monti Sartorius (Etna, Sicily), July 15th, 2007
on rotation

___


Private Music Assistants: Limonada menta albahaca
(mixtape)
on rotation

___


[Première] _ Mais Para Baixo presents: Flight of the Peacock by DJ Peacock

on rotation
____

Enrico Boccioletti / Elena Radice
presents:
Le Dita Negli Altoparlanti
, an audiophile podcast [ITA only]
on rotation

___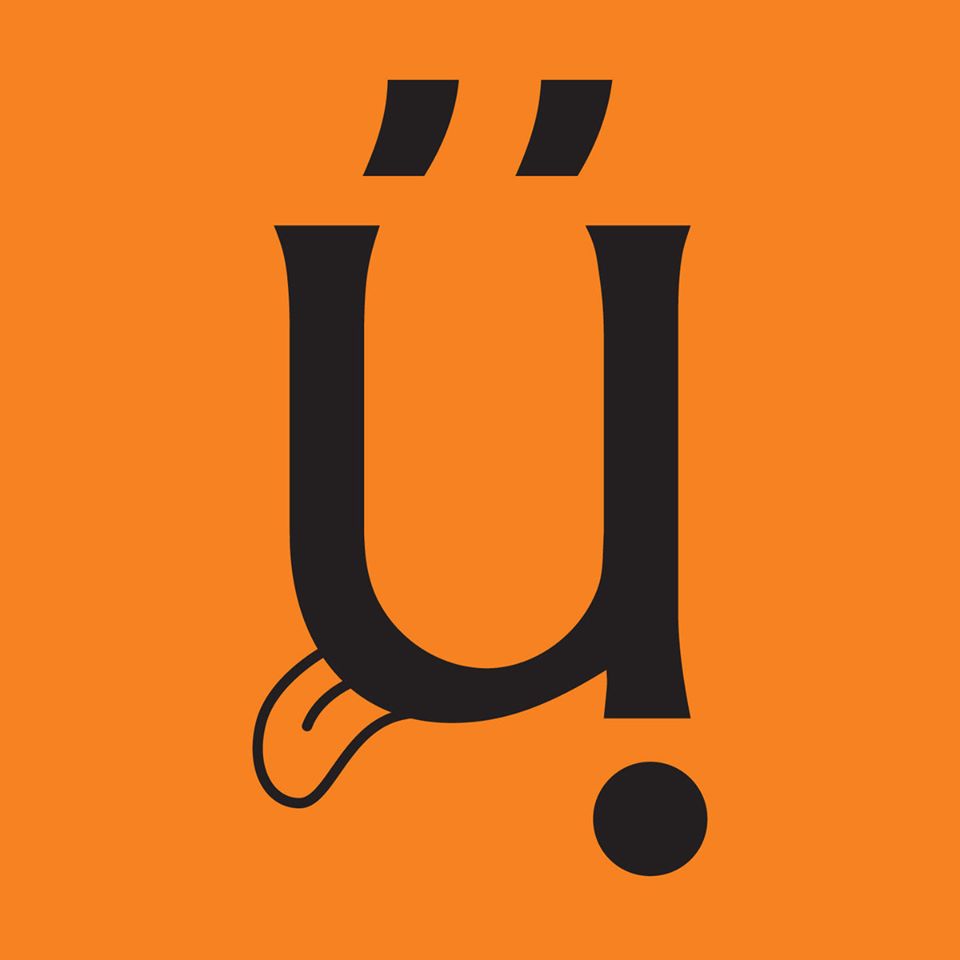 [
Première]
Valley Sound Rec.
presents:
Umlaut!,
Ending procedures with originals, third and final in the series from
Valley Sound
Records for the radio
.


on rotation


___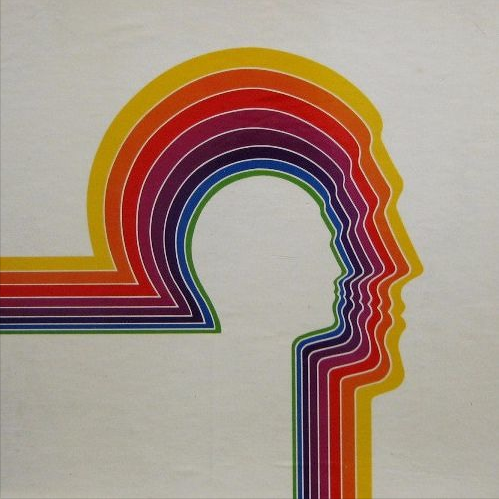 Oscar Sentimento and Stereocrazia presents: Drogamix (mixtape)

___

Dj Fammi Vedere: CON FUSIONE (mixtape)

on rotation

___

Sallad Egg: Sallad Days
(mixtape)
on rotation